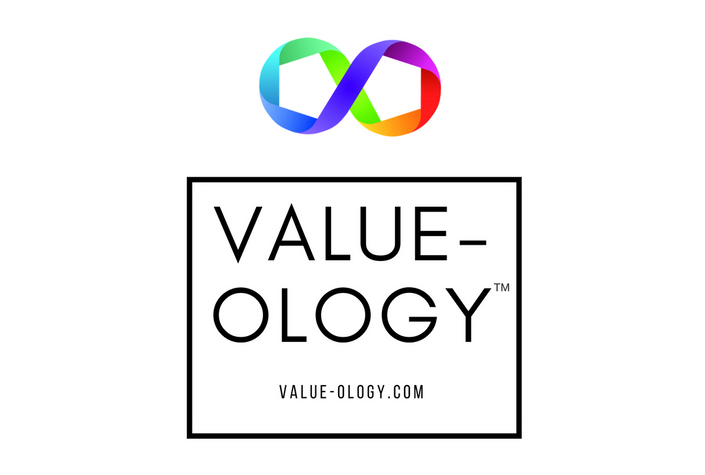 Value-ology: Your secret to profitable growth
Learn how to create value propositions that rock your customers' world and win business
Why should a customer choose YOU over your competition?
If you've been in B2B marketing or sales for the last few years, you've definitely noticed some changes - longer and more complex sales cycles, more buyers involved in the decision making process, and more buyers coming to your organization with a clear idea of what they want.
As buying cycles become more complicated, now more than ever, it's critical to have a compelling value proposition that connects the dots for potential buyers and clearly illustrates how your solution solves their problem. But this is easier said than done, as recent research shows that 83% of marketers have no idea how to develop or apply a customer value proposition!
But don't stress. As it turns out, there's a formula to articulate a powerful message. And now we want to share the secret with you.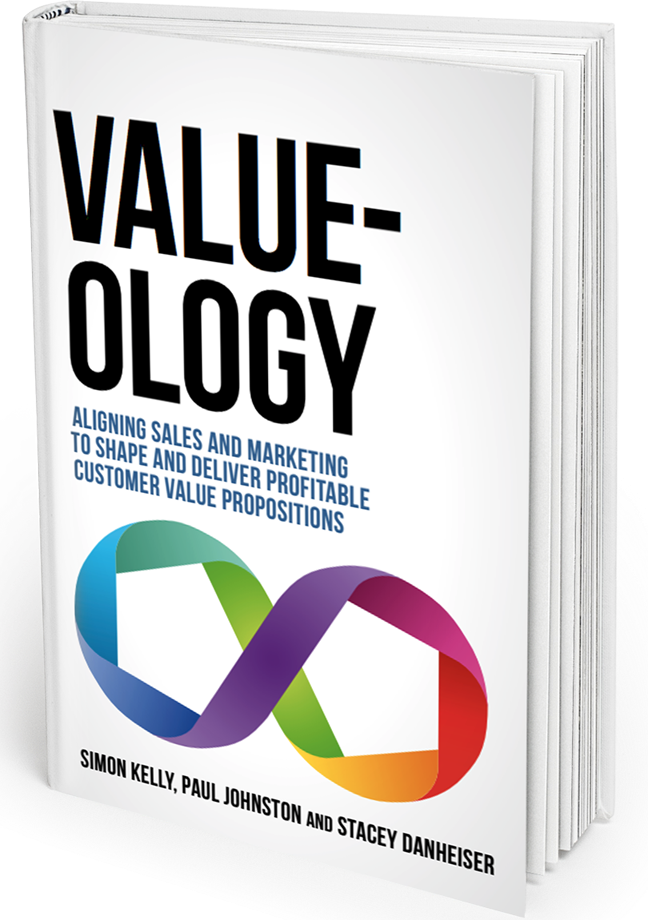 Based on our newly released book, Value-ology we created this course because there is often confusion about what a value proposition is. And, there is no universal approach to how to create a value proposition.

It's not something that is taught in school. And yet, it is the most important element of your marketing plan.

We'll walk you through the exact steps to come up with your own compelling value proposition. We give you actionable tools, templates and strategies to discover what your customers need and how to communicate with them in a relevant way.
Why is creating value for your customers so important?
Customer-centric organizations are 60% more profitable than
non-customer focused organizations (Deloitte and Touche).
Quite simply – customers want to do business with organizations that understand their challenges and can prescribe tailored solutions. Yet only 27% of Executives say that salespeople are knowledgeable about their business.
And if you can't explain why a customer should do business with you (in terms that resonate with them), you'll lose the sale.
You can set yourself apart.....while 95% of executives say they need financial justification for major purchase decisions (IDC), only 5% of salespeople provide this to prospective buyers.

Imagine IF...
You no longer had to guess about what your customers really need
You cracked the code on what makes your company unique and better
You were confident about how to create a value proposition and communicate impactfully with customers and prospects
You equipped the sales team with meaningful insights and tools to help advance the sale
You stop wasting money on creating ineffective content
You were confident that you were helping your customers instead of bombarding them
We understand that it isn't easy to figure out what your customers need. It's even harder to crack the code on what your customers value. But we can teach you how. And the payoff is huge.
Developing and communicating a strong customer value proposition is the single most important factor in determining whether or not you win the sale.
Here's a breakdown of what's included...
Module 1: THE BASICS
Definition of 'value' and 'value proposition'
Introduction of a repeatable value proposition framework that we call "MusicAL"
The secret formula that only 5% of organizations are currently using, and that typically leads to 10% revenue growth
Module 2: DISCOVERY
How to discover what your buyers really value
Research strategies to uncover customer needs
Understanding what you're up against - why you must conduct competitive analysis before building your value proposition
Module 3: CREATING THE GOLDEN THREAD
Chunking up - why a theme-based approach simplifies your marketing efforts
How to array your products and services under themes
Taking your customer on an upwards journey
Module 4: PREPARING THE MELODY
It's all about the benefits. And what's the difference between Features, Advantages, Benefits anyways?
Strategies and tips to quantify your value
How to create different kinds of value props for different situations
Learn how to stand out with your words
Module 5: HOW TO WIN THE GIG
Discover your #1 competitor and how to beat it
How do you know if you're on the right track? Testing your message for maximum impact
We will review and provide tailored feedback for your newly created value proposition
PLUS BONUSES!
📘 Downloadable worksheets to follow along and refer back to at any time
🗣 Special access to a private Facebook group where you can ask pressing questions and get feedback as you work through your value proposition
Your Instructor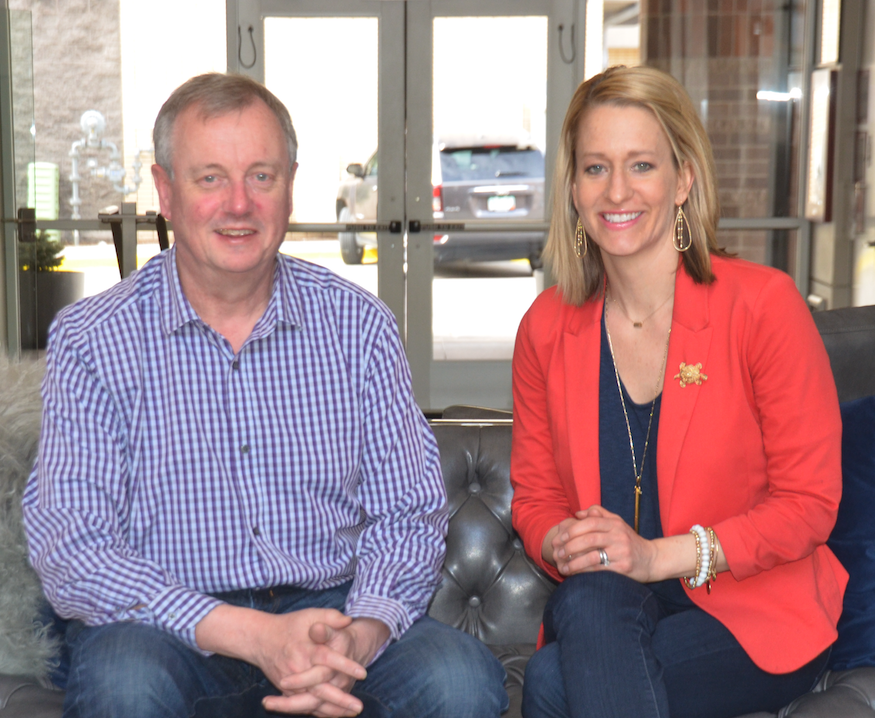 WE'VE BEEN IN YOUR SHOES
We understand the challenge today's marketers face. Constantly coming up with new and creative ways to reach your prospects. Responding to all of the Sales team's requests. Pulling together internal resources to produce innovative content. And did we mention keeping track of and measuring the impact of your efforts and reporting back to the organization?
With constant advances in technology, you have a world of customer data, innovative marketing tactics and unlimited options at your fingertips. But in order to stand out from the competition and drive profitable growth, your organization must truly understand customers and develop themes and messages that really speak to them. You need to be creative. And your internal teams need to be fully aligned to the customer.

We've co-written a new marketing and sales book called Value-ology, a new book about how to create and communicate your value to customers. We have a long track record of leading marketing at large organizations in the telecom, cable and financial services industries where we've helped turn organizations around from product-pushing to customer-focused.

Our goal is to equip you with actionable advice and recommendations (no unproven theories or impossible-to-execute ideas).

Course Curriculum
Introduction
Available in days
days after you enroll
Module 1: The Basics
Available in days
days after you enroll
Module 2: Discovery
Available in days
days after you enroll
Frequently Asked Questions
Who is this course for?
We designed this course for marketers working inside of any size organization. We think it's critical to understand the exact VALUE your organization provides to customers, which fuels all of your marketing programs, content and sales conversations. When you learn how to tune into what your customers really care about, you can communicate with them in a way that resonates and leads to more business.
How is this different than just reading a book on customer value propositions?
We love books! In fact, we wrote one ourselves (Value-ology on Amazon!). But this course gives you something that books don't - worksheets, templates and a chance to ask your pressing questions, test out your value proposition and interact with other marketers like yourself.
What makes this course different than other marketing seminars or events?
Live events can be a great way to learn about new techniques and tools to help you do your job better. Similarly, this course is designed to help YOU excel at communicating the value your company provides to current and prospective buyers. But the reality is that within 24 hours, we forget an average of 70% of the information presented, and within a week, this skyrockets to 90%. Forget about lasting change! This program gives you round the clock, on-demand access. You can listen to the lessons as many times as you want so that they really sink in. No need to travel or show up at a certain time. And we're available to answer your personal questions whenever they come up.
When does the course start and finish?
The course starts now and never ends! It is a completely self-paced online course - you decide when you start and when you finish.
How long do I have access to the course?
How does lifetime access sound? After enrolling, you have unlimited access to this course for as long as you like - across any and all devices you own.
What if I am unhappy with the course?
We would never want you to be unhappy! If you are unsatisfied with your purchase, contact us in the first 30 days and we will give you a full refund.
We want to share the exact formula and principles that we've used with Fortune 500 companies to create internal alignment and significantly grow their business.
We have a long track record of helping organizations shift from time-wasting product-pushers to customer-led marketing and sales experts.
Now we're here to help you. Let's do this.
We want to share the exact formula and principles that we've used with Fortune 500 companies to create internal alignment and significantly grow their business.
We have a long track record of helping organizations shift from time-wasting product-pushers to customer-led marketing and sales experts.
Now we're here to help you. Let's do this.